"Budo is a life long endeavor suitable for men, women and children regardless of age or disposition."
Sato Shizuya, Founder Nihon Jujutsu (1929 - 2011)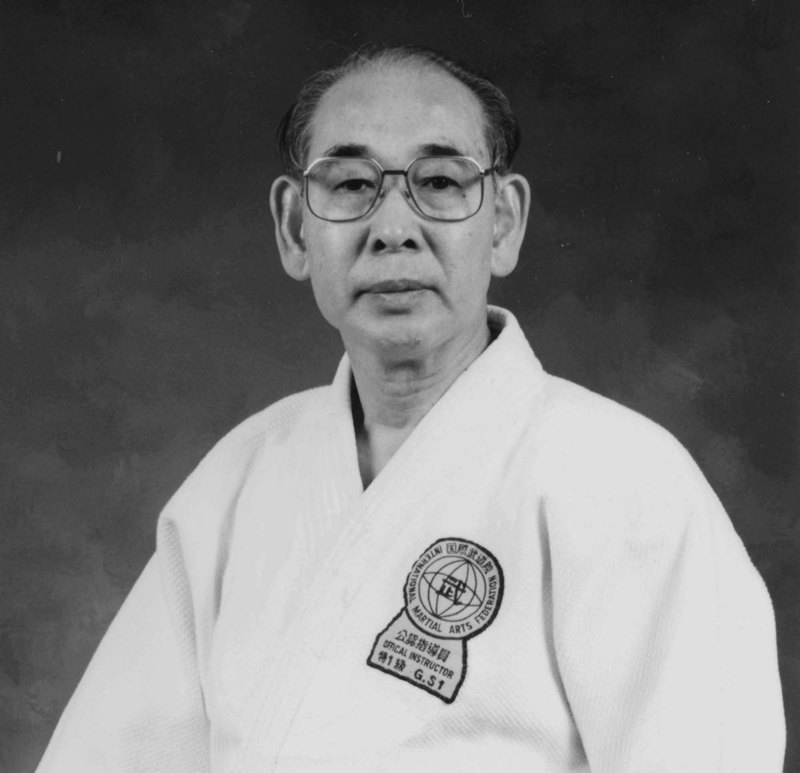 Nihon Jujutsu Hanshi 10 Dan – Kokusai Budoin, IMAF
Judo Hanshi 9 Dan – Kokusai Budoin, IMAF
Sato Shizuya, born 1929 in Tokyo, Japan, began his lifetime study of traditional Japanese martial arts during middle school at age 12. Sato's father learned judo while in the Imperial Japanese Navy during World War I, and was a senior judo instructor for the Tokyo Metropolitan Police. His father's personal friends and judo compatriots included many preeminent pre-WWII Kodokan instructors, all of whom lent their personal guidance and lifelong support to Sato-sensei. Upon graduation from Meiji Gakuin University in 1948, he joined the International Section at the Kodokan.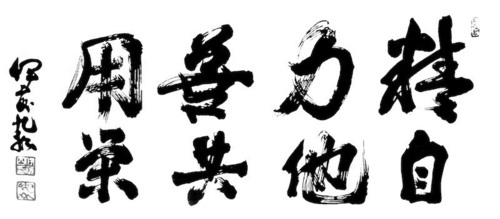 1952 - 1956 the U.S. Air Force Strategic Air Command (SAC) established a program to send groups of airmen to the Kodokan to study judo, karatedo, aikido, and police techniques. This program was expanded through 1956, and by its end hundreds of U.S. Air Force martial arts instructors had trained under Sato-sensei, who instructed both aikido (under head aikido instructor Dr. Tomiki Kenji) and taihojutsu techniques (under taihojutsu head instructor and senior Tokyo Metropolitan Police taihojutsu / judo instructor Hosokawa Kusuo). Other notable instructors included such karatedo legends such as Funakoshi Gichin, Nakayama Masatoshi, Obata lsao, and Nishiyama Hidetaka.
In the early 1950's, Sato-sensei began teaching judo and self-defense at U.S. military facilities around Tokyo. In 1957, Sato-sensei founded the U.S. Embassy Judo Club where he continued to develop and refine the techniques that ultimately evolved into Nihon Jujutsu.
Teacher at St. Mary's International and American Schools Tokyo, Japan
Shihan Meiji Gakuin University Judo Club
Chief Director National Judo Advancement Association
Director Minato-ku Judo Association
Embassy Judo Club Shihan, 1957 - 2011
Chief Director Kokusai Budoin, IMAF, 1982 - 2011
Sato Shizuya Sensei, Embassy Judo Club Founder, will be fondly remembered by generations of men, women and children for his lifelong dedication to the promotion of Japanese traditional martial arts worldwide.
Biography
Born 1929 in Tokyo, Japan. Shizuya Sato's father was a senior Judo instructor for the Tokyo Metropolitan Police, and a close associate of Kyuzo Mifune, Hidekazu Nagaoka, Sumiyuki Kotani, and other prominent members of the Judo community. Upon his father's death in 1945, these three legendary figures, along with Kazuo Ito, Kodokan Judo 8th Dan, lent their personal guidance and lifelong support to the young Shizuya Sato. 1949: Upon graduation from Meiji Gakuin University, Shizuya Sato entered the International Section of the Kodokan. 1949 – 1952: In addition to his regular duties at the Kodokan, Shizuya Sato taught at various U.S. Air Force, Army, and Navy bases throughout the greater Tokyo area. Additionally, he was an assistant in the Strategic Air Command (SAC) training program, and worked extensively with Kenji Tomiki (Aikido), Sumiyuki Kotani (Judo), and other world-renowned instructors throughout its duration.
1951: Shizuya Sato was invited to join a group of Japan's most prominent martial artists from a variety of disciplines who established Kokusai Budoin, International Martial Arts Federation (IMAF). Its founders included Kyuzo Mifune, Kazuo Ito, and Shizuya Sato of Judo, Hakudo Nakayama and Hiromasa Takano of Kendo, Hironori Otsuka of Karate-do, and other prominent leaders of Japan. The aims of Kokusai Budoin, IMAF include:
The expansion of interest in Japanese Martial Arts; the establishment of communication, friendship, understanding and harmony among member chapters; the development of the minds and bodies of its members; and the promotion of global understanding and personal growth.
1955 – 1978: Shihan, Meiji Gakuin University Judo Club.
1968: Traveled with Kazuo Ito to 12 countries where they promoted Judo with demonstrations in numerous major cities. This was the first Kokusai Budoin, IMAF World Tour. 1982: Appointed Kokusai Budoin, IMAF Chief Director. Additionally, Shizuya Sato was formerly a teacher of Physical Education at Saint Mary's International School, Tokyo, Japan, Chief Director of the National Judo Advancement Society, and a Director of the Judo Advanced Rank Association in Japan. Shizuya Sato Sensei has dedicated his life to the promotion of traditional Japanese martial arts worldwide through directing the American Embassy Judo Club, and leading workshops, seminars and other endeavors undertaken by Kokusai Budoin, IMAF in numerous countries throughout Asia, Europe, and the Americas during a career spanning more than fifty years.